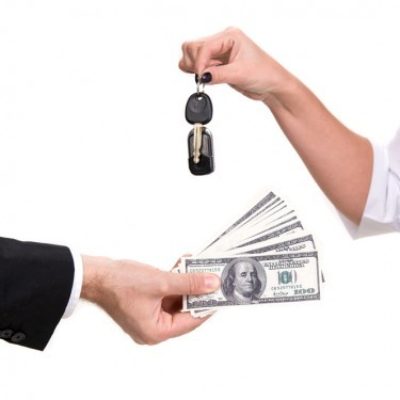 By Jana Rhodes / Posted December 15, 2015
How to Lower Your Car Insurance Rate with MOTOsafety
Your teen has had a learner's permit for months, and you have made it through the preparation for the road test. You might be feeling a sense of accomplishment. You might even be a little less anxious and confident about this new step…until you receive your new auto insurance quote. Adding a teen driver to your insurance can throw you back into panic mode in seconds. Is there anything you can do minimize this hit to your budget and driving accidents?
Save up to 30% on Your Insurance Premium
Most insurance companies offer some type of incentive program for teens to earn a discounted premium. Discounts can be based on the completion of driving logs, driver's education programs, and even good school grades. Additionally, many MOTOsafety customers have been able to negotiate an insurance discount based on the data from their personal GPS tracking device. Some have saved as much as 30 percent! It is worth a call to your insurance agent to see how much you can save with MOTOsafety.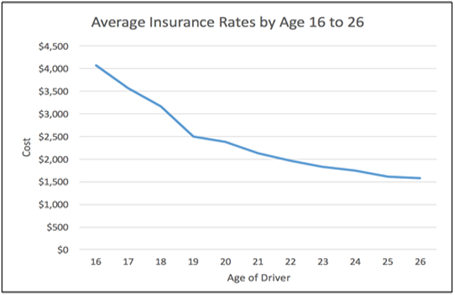 Source: www.CarInsurance.com
Why Would Insurance Companies Offer a Discount?
When contacting your insurance agent, it is helpful to know why they would offer your teen a discounted premium based on information from a GPS device. Most insurance companies have a difficult time verifying the number of miles their customers say they drive. They know the more miles driven, the greater the chance of an accident. Insurance companies are less concerned with the number of speeding infractions or your location because their primary concern is usage based. In contrast, MOTOsafety gives you an opportunity to coach driving habits while still verifying mileage.
"Truly a genius concept….. We also get a discount on our insurance by having this."
Tips on Speaking with Insurance Agent
Ask about getting a discount for MOTOsafety GPS tracking device and highlight the following:
MOTOsafety provides a monthly driving report card
Report card provides information on:

Number of miles driven per month
Number of speeding alerts
Number of brake and acceleration alerts

MOTOsafety offers a comprehensive driving program (equates to driver's education course)
Continue to explain the features and benefits to your insurance agent, and help them understand that this is also a tool to coach your teen driver. Offer your login credentials so that your insurance agent can preview your teen's actual driving behaviors and typical driving times.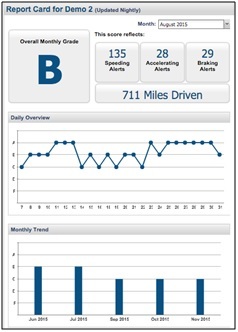 Shop Around with your GPS Device for the Best Insurance Rates:
The best part about owning your own GPS tracking device is the empowerment to shop around! When you have the data from your teen's driving portal, you can contact multiple insurance carriers to find the best rate. Most insurance companies are impressed with the benefits of MOTOsafety GPS tracking device and will be willing to work with you to receive the best premiums.
If Your Provider Won't Accept MOTOsafety GPS Tracking Devices:
Some insurance companies prefer to use a device they offer through a third party. These devices only measure usage based information in order to verify the miles driven in your vehicle. These devices don't offer reports cards, geofences, smartphone applications, send you alerts, track speeding infractions, or braking alerts. How will their device help you coach your teen about driving if you are not able to view their driving history? When speaking with your insurance provider, here are three questions to ask about their third party GPS tracking device:
Will you get a report card about your teen's driving skills?
Will you (as the parent) get alerts when your teen arrives safely to their destination?
What does the device do that helps coach your teen into becoming a better driver?
The Bottom Line:
Teenagers drive fewer miles than most adults but have much higher crash and death rates. Insurance companies know these statistics well and charge a higher insurance rate for these drivers. Letting your insurance agent know your teen driver uses a MOTOsafety GPS tracking device can save you up to 30% on your insurance rate. Additionally, you'll have the benefit of coaching your teen into becoming a better driver with report cards, bad driving alerts, and GPS technology. Insurance companies know that people who are willing to install a GPS device into their vehicle, are statistically more likely to be safer drivers. Call your insurance agent today and find out how much you can save with your teen driving coach, MOTOsafety.
Sources:
Gusner, Penny. "Average Insurance Rates by Age 16 to 26." www.CarInsurance.com. February 10th, 2014. Retrieved December 9th, 2015. http://www.carinsurance.com/kb/content17532.aspx
---
Installs in seconds
Rates driver performance
Monitors safe driving behaviors
Shows location in real time
Generates alerts for speeding and more
Signals unauthorized usage
Details & Pricing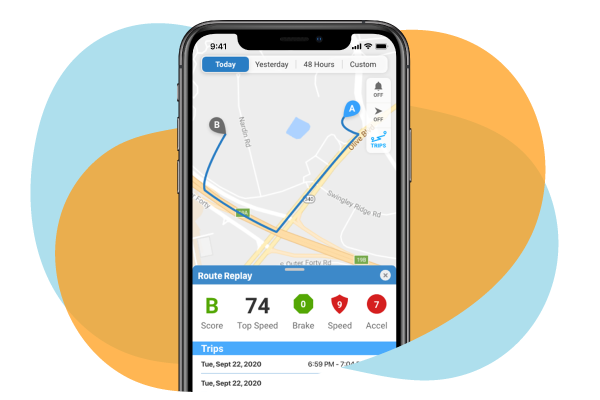 Next Post
February 2, 2016
Michelle and her son were excited for his Texas driving skills exam. He had practiced diligently and was ready to go. However, when they arrived at…
Previous Post
December 1, 2015
MOTOsafety offers peace of mind for parents who have teen drivers on the road. But what if you don't have time to watch your computer? Most parents…