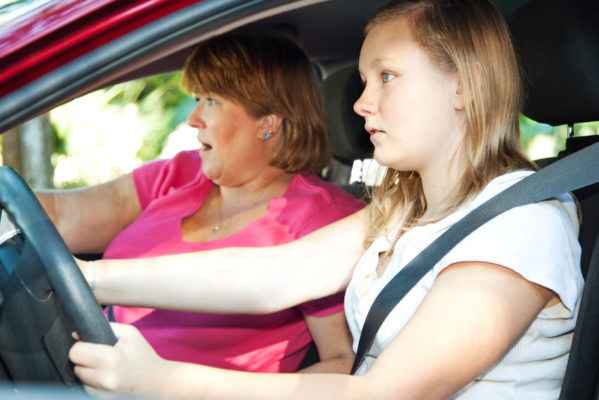 By Jana Rhodes / Posted September 15, 2015
Teaching Teens to Drive
One of the scariest parenting tasks you will ever have to take on is preparing your teen to get a driver's license. As you try to maintain your composure, feelings of pride and fear combine into a knot in the pit of your stomach. Fortunately, the graduated driver's license program helps you move one step at a time through a written test, required practice hours, and a final driving exam on the road. With a little bit of guidance and some helpful tools and checklists, you can be a helpful mentor to your teen through this important milestone of adolescence. Here are some tips for successful coaching:
Be honest about readiness.
While your state will set a minimum age for beginning the graduated driver's license program, age is just a number. As a parent, you will know best when your teen is ready to drive. Maturity can be gauged by how well your teen obeys rules, controls emotions, and exhibits good judgement. One of the first ways you can help is to only train a child who is mature enough to handle the responsibility.
Be a great study coach.
A written test is required to get a driver's permit. You can help your teen study by asking questions or reviewing flash cards on a regular basis. When you are driving and your teen is in the car, point out signs and ask what they mean. Talk through your actions and decisions to teach regulations and basic judgement skills. Consult online study guides to make sure you are covering all topics. With your help, your teen can ace the written permit test and be ready for hands-on practice.
Conduct thorough, frequent driving practice.
The best "trick" for teaching a confident driver is to practice often and include full range of driving skills. However, when you are a busy parent, it can be hard to track and remember everything you have done. There are many tools available to help you with this task. A driving log can help you keep track of required practice hours and weather conditions. A checklist of driving skills can help you make sure that you cover everything your young driver will need to know. MOTOsafety offers a device that gives your teen a report card on the day's driving that the two of you can review together. This is especially helpful because teens hear from an objective source about areas they can improve, and they can watch their grade improve until it's time to take the road test.
Agree on rules and expectations.
When your teen is finally holding a driver's license, that familiar ache of fear and pride return in full force. Before you cut your child loose with the keys, it is important to set clear expectations and get acknowledgement from your teen that rules will be obeyed or driving privileges will be lost. Discuss behaviors such as speeding, cell phone use, and eating while driving. This is also a time to set expectations about financial responsibilities such as fuel and insurance. A written agreement can be a great aide for this talk.
Continue to mentor your teen.
Having a driver's license does not make your teen a driving expert. In fact, the chances of having an accident are extremely high during those first few years because of inexperience. You should still be evaluating and coaching your teen whenever possible. This can be so hard to do between the fast-paced lives of parents and teens. It's impossible to stay on top of your teen's every move. Many parents continue to use MOTOsafety as a way to give teens freedom while setting boundaries and evaluating their skills. For example, they can see if their child arrived safely, get alerted to unsafe behaviors like speeding, and set approved driving areas that will gradually expand. When everyone in the family is on the go, this program can provide peace of mind for the active mom.
---
Installs in seconds
Rates driver performance
Monitors safe driving behaviors
Shows location in real time
Generates alerts for speeding and more
Signals unauthorized usage
Details & Pricing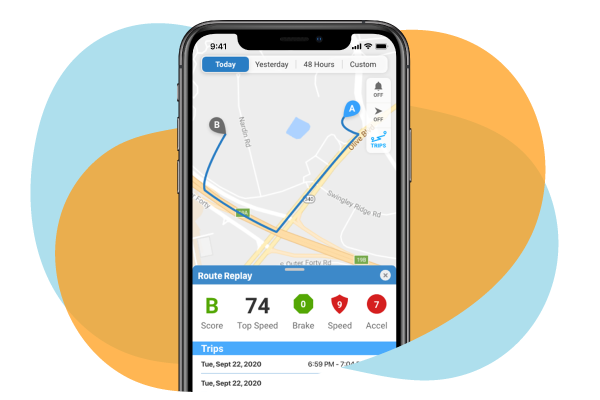 Next Post
October 8, 2015
National Teen Driver Safety Week (NTDSW) is October 18-24, 2015, and we are helping to spread the word about the National Highway Traffic…
Previous Post
September 1, 2015
As the summer winds down and classrooms are opened, you might have a new back-to-school concern: driving safety. Do you have a high school or college…