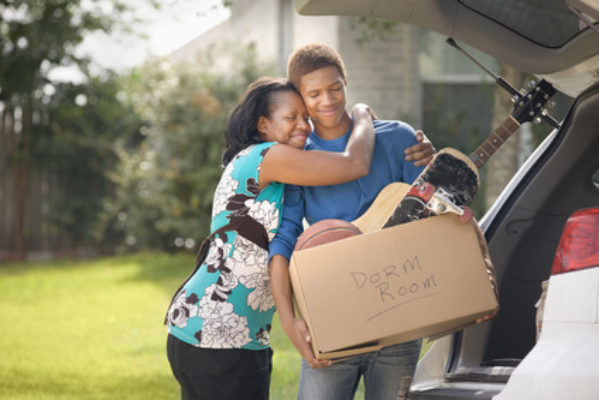 By Jana Rhodes / Posted September 1, 2015
Back to School Driving Safety
As the summer winds down and classrooms are opened, you might have a new back-to-school concern: driving safety. Do you have a high school or college student who will be driving to school this year? We have put together some tips and rules that can help students stay safe.
HIGH SCHOOL STUDENTS
Tips
For high school students who will be driving to and from school, it is a good idea to review some essential safety tips. Your teen may be driving in more congested traffic than usual. Give reminders about being more alert and adjusting driving speed to accommodate traffic. This also creates higher risk for collisions, so make sure your teen knows how to leave a comfortable braking distance. MOTOsafety can help you coach your teen on harsh braking by sending you a text or email alert when it occurs.
Remind your teen that there will also be young children in school zones that may be hard to see, so it is important to drive with extra caution. You can also eliminate frustration by finding out in advance what areas students can legally park at school.
Rules
By establishing some rules and clear expectations for your teen, you can give further protection against accidents. Most states require that teen drivers only allow one passenger in the car. Even if this is not a law in your state, it is a good rule to establish in your family. Teens should not have excessive distraction while driving. Other rules can include driving directly to school without stopping, and driving straight home when school is over.
If you are worried about students skipping classes or leaving early with their new-found freedom, you can use MOTOsafety's geofencing feature to set daytime curfews. Simply set a "fence" around the campus with authorized and unauthorized hours, and you will be notified if your student leaves campus during the school day. You can also use this feature to be alerted when your teen gets to school so you that he or she arrived on time. A similar curfew can be set with a geofence around your home on school nights to ensure that your teen gets home early enough to be well-rested.
COLLEGE STUDENTS
Tips
If you have a young adult leaving for college, there a few tips to consider for a safe trip. First, you may want to make sure your teen understands that speeding doesn't actually reduce a significant amount of time from the trip, and getting pulled over for speeding can cost heavily in both time and money. It is also a good idea to have the car your student will be driving fully checked and updated with routine maintenance. Finally, if college is far from home, check that your student is comfortable with any unfamiliar driving conditions, such as snow, that don't occur often at home.
Rules
Your college student will have more freedom than a high school student; however, there are still some rules that are reasonable and important to protect a young adult with a car on campus. A college student with a car can be asked for a lot of favors, and it can get overwhelming. First, you should explain that the car should not be lent to others. However, your student should also set boundaries on chauffeuring other students off campus for errands.
Peace of Mind
While your student is away, you can use MOTOsafety to make sure that he or she arrives safely and does not venture into unsafe areas far off campus. You can easily review daily driving history or see where they are en route to home or school.
Contact us today to learn more about protecting your student driver with MOTOsafety.
---
Installs in seconds
Rates driver performance
Monitors safe driving behaviors
Shows location in real time
Generates alerts for speeding and more
Signals unauthorized usage
Details & Pricing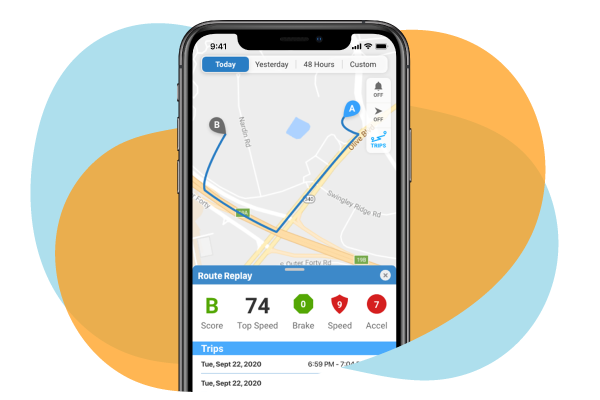 Next Post
September 15, 2015
One of the scariest parenting tasks you will ever have to take on is preparing your teen to get a driver's license. As you try to maintain your…
Previous Post
August 15, 2015
Everyone is excited to take that first drive alone after passing the drivers test. However, before cutting your teen loose on the road, it is…