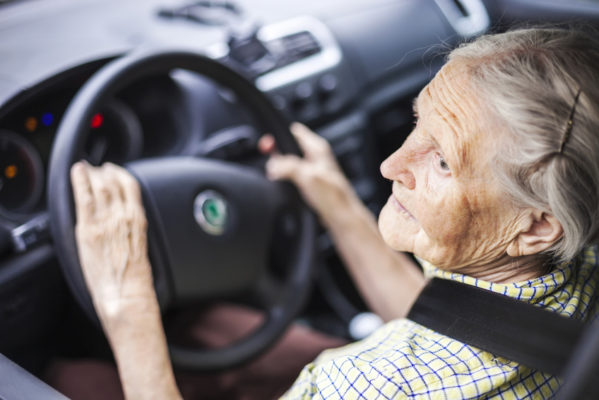 By Dave Holland / Posted February 9, 2017
Making Sure Aging Drivers are Safe on the Road
If you are caring for a senior adult who is driving, you might be apprehensive about their safety. You want to let them live as an adult, but you also want to protect them. Even the most experienced drivers may need to learn knew skills and techniques as their abilities change. As a parent or other loved one ages, there are many ways that you can be involved to keep them safe without revoking their driving privileges.
Vision issues
You can help your loved one by making sure that they get regular eye exams. Keep their prescriptions for glasses and contacts up-to-date so that they are always seeing to the best of their ability. You can also help by making sure their car is maintained and set in a position to help their vision. The windows and mirrors should be kept clean and clear, and their seat should be set to a height that allows them to see well in front of them. If your senior will be driving at night, make sure the brightness level is high on the instrument panel and the headlights are clean and bright.
Hearing loss
Many seniors experience hearing loss, which could also impact their safety on the road. If they wear a hearing aid, be sure that they are using it every time they drive. You might also want to talk with them about keeping the radio down to increase their ability to hear other cars, and staying alert for flashing lights from emergency vehicles.
Other health issues
Does your senior take any medication? If they are seeing a doctor regularly for a health issue, the medication that they take can change or increase in dosage over time. You can protect them by staying current on their prescriptions, dosage, and how each medication can affect their ability to drive. Another common issue is joint pain and stiffness, which can limit a senior's ability to turn their head and react quickly. Pay attention to agility and help them stay active with activities that they enjoy. Also, watch for signs of dementia and take them to see a doctor if there is any concern.
Safe habits
Talk with your aging driver about habits that will help them compensate for slower response times. Remind them to leave extra space between cars so that they have time to brake and react to sudden stops. Encourage them to drive during daylight hours that are considered low-traffic times. You should also ask them to drive in the right lane on two-lane roads. Refresher driving courses are offered for seniors in many areas; check to see if there is one near you.
Helpful car features
Does your senior's car help or hinder their driving? Some vehicles are just easier to operate than others, and you want to be sure that your senior is equipped to handle the vehicle well. Features like power steering and power brakes can help greatly. Look for larger mirrors and windows to improve their vision of other vehicles.
Recognizing limits
Does your senior know the limits to their abilities? Will they admit situations that give them anxiety, like entering a busy highway? Have a discussion about what their skill and comfort levels are with things like night driving, traffic, left turns, and highways. Work to agree on limits to those activities that they are not able to handle well.
Peace of mind with MOTOsafety
MOTOsafety can help families monitor the safety of aging drivers and respond quickly when they need help. Real-time tracking lets you locate your loved one quickly by showing their exact location. You can receive alerts when they have been idle for an extended period of time, which could mean that they are lost, confused, or having trouble with something. If you are concerned about them driving at odd hours or outside of familiar areas, you can set specific times and locations that are safe and let MOTOsafety alert you when these limits are broken. Just knowing that they have arrived safely at their destination can ease your worry and let them keep their independence longer.
---
Installs in seconds
Rates driver performance
Monitors safe driving behaviors
Shows location in real time
Generates alerts for speeding and more
Signals unauthorized usage
Details & Pricing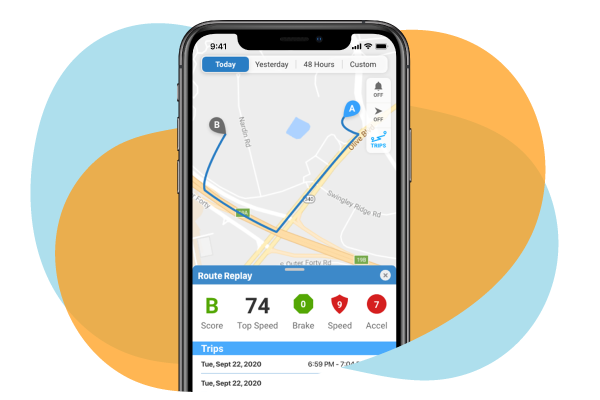 Next Post
October 17, 2017
When car theft occurs, our first step may be to panic. Our next action is to call the police in hopes that a description of the car will be enough…
Previous Post
December 21, 2016
Driver training usually begins with learning the law. The test for the learner's permit is all about laws, and this is the focus of most parents when…