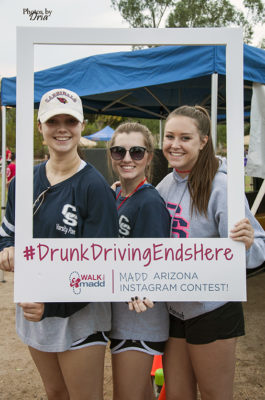 By Dave Holland / Posted September 6, 2016
MOTOsafety Supports "Walk Like MADD" 5K Walk Events in Tucson & Phoenix
Inexperience and speed are two of the most common factors in collisions involving teen drivers.
In addition to eliminating drunk driving, Mothers Against Drunk Driving (MADD) aims to eradicate these dangerous behaviors by raising awareness and encouraging young drivers to drive smart and drive safe.
The annual Walk Like MADD fundraiser supports MADD's nationwide initiatives. As Walk Like MADD events are held across the country, thousands of people in over 60 cities will participate in a 5K walk to raise funds, prevent impaired driving, and support the victims of impaired driving.
MOTOsafety is proud to share MADD's goal to eliminate dangerous driving. By providing a comprehensive and easy-to-use program that coaches teens to be safer drivers, our GPS devices help prevent accidents before they happen and give parents of new drivers peace of mind as their teens learn to drive.
MOTOsafety will be attending MADD's Walk Like MADD event in Tucson on September 17, 2016, as well as the Walk Like MADD 5K in Phoenix on October 22. At each event, we'll be offering 50% off a GPS tracking device, as well as a free month of service. Two GPS tracking devices will also be offered as prizes in MADD's Walk Like MADD raffle.
"We all stress about our teens learning to drive," stated Jessica Stoddard, Director of Consumer Products for MOTOsafety. "Here at MOTOsafety we are dedicated to preventing future accidents by developing the only comprehensive program available that empowers you to coach your teen driver from any location through your smartphone."
MOTOsafety GPS devices come equipped with a number of features that can help parents keep their teens safe behind the wheel, such as:
When parents understand how their teen drivers behave behind the wheel, they can help prevent accidents before they happen by helping to eliminate dangerous driving behaviors and encouraging safe driving habits.
Read more about how MOTOsafety can help you teach your teen to drive safely.
Visit the Walk Like MADD website for more information and to find an event near you.
Learn more about the Walk Like MADD events in Tucson, AZ and Phoenix, AZ.
---
Installs in seconds
Rates driver performance
Monitors safe driving behaviors
Shows location in real time
Generates alerts for speeding and more
Signals unauthorized usage
Details & Pricing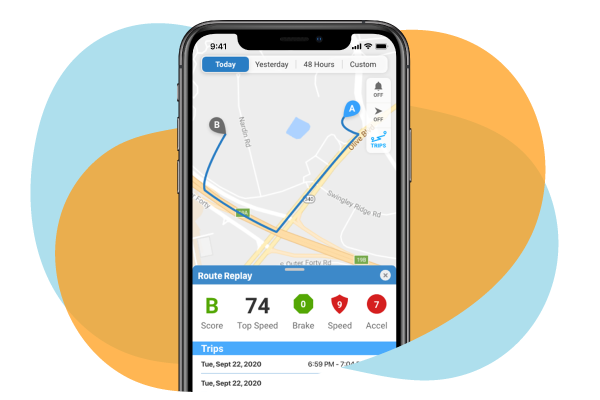 Next Post
September 23, 2016
There is a growing trend among states and schools to discontinue driver's ed programs. The high cost of administering classes, combined with…
Previous Post
August 31, 2016
The start of a new college school year has arrived, and your young adult is excited for the next adventure. Your college student is probably thinking…