By Dave Holland / Posted August 31, 2016
Taking the Car to College
The start of a new college school year has arrived, and your young adult is excited for the next adventure. Your college student is probably thinking more about preparing for the dorm room than preparing for the drive. If they will be taking a car to campus, make sure they have all bases covered for safe trips and a lengthy stay.
Get ready for an extended stay
This is the time to check on all expiration dates. When does the registration expire? Does your state require an inspection or emissions test? What about insurance dates? Plan ahead and take care of any renewals that will expire while your child is away so they don't receive any citations. Set maintenance reminders to make car care easy in the middle of a demanding college schedule. Finally, show your student where to find the insurance card, registration card, and car manual.
Get set for a safe trip
Now is the time to make sure your student understands the preparations to make before long car trips. Change the oil, check the tires, and review tire safety. Check the lights, turn signals, and wiper fluid. Stock the car with an emergency kit and a good spare tire, then practice changing it. When it's time to load up the car, don't let your student cram it with luggage or pack it too high. They should be able to see safely through all windows and in all mirrors. This could be your child's first extended road trip, so remind them to take breaks and avoid speeding.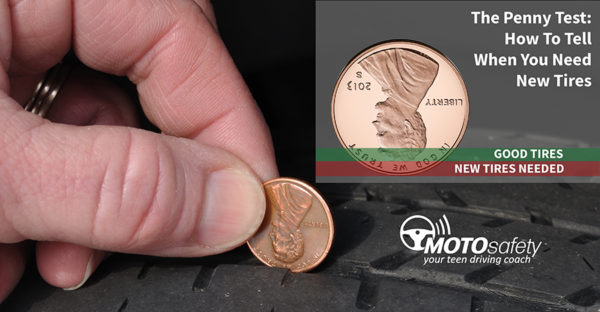 This is also a great time to talk to them about using alcohol, drowsy driving, or driving while impaired. Talk about safe habits like keeping the gas tank full, keeping the car locked, and using wise judgement about passengers. If they don't leave campus often, make sure they also start the engine and run the car periodically.
Go! (with some loose supervision)
As the parent of a college student, you don't really want to hover over every move they make. But you still want to know that they are safe on campus—especially when they forget to call. MOTOsafety can help you let go without being completely clueless about their well-being. Simply set geofence boundaries around home and campus so that you know when they arrive safely. This will also alert you if they leave the area unexpectedly. If your child is ever broken down or in an accident on the road to and from college, you will be able to locate them quickly and send help.
A little preparation will go a long way to ease your anxiety and keep your student safe as they journey to their new campus. You can let them go with peace of mind, knowing that MOTOsafety is riding along.
---
Installs in seconds
Rates driver performance
Monitors safe driving behaviors
Shows location in real time
Generates alerts for speeding and more
Signals unauthorized usage
Details & Pricing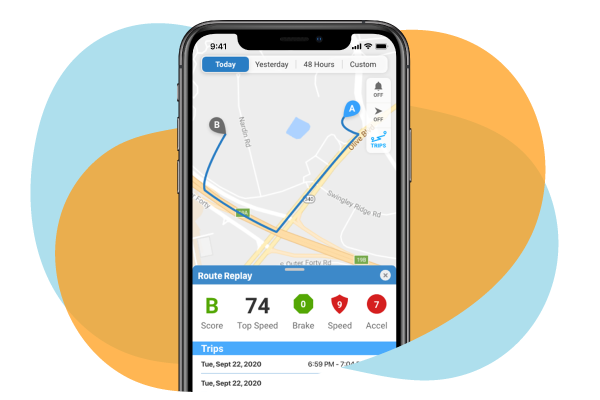 Next Post
September 6, 2016
Inexperience and speed are two of the most common factors in collisions involving teen drivers.
Previous Post
August 12, 2016
The class schedule is printed and ready to go. You bought everything on the teacher supply list. The new fall fashions are hanging in your teen's…