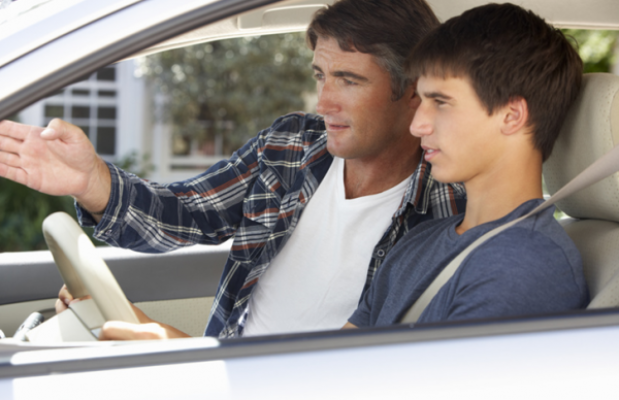 By Jana Rhodes / Posted February 17, 2016
Creating a Successful Coaching Partnership With Your Teen
When you coach your teen driver with MOTOsafety, you want them to learn how to evaluate and correct their own driving habits. If you take certain steps to involve your teen in the process, this can be a natural outcome. This was one family's experience when they decided to involve their son in the coaching process. At first, he was not thrilled with the idea of installing a GPS car tracker. However, in a short period of time, both his driving and his opinion about the device changed. This family shared with us how they successfully created a safe and trusting environment by using MOTOsafety.
Reducing Risk: A Matter of Safety and Common Sense
Steve and his wife were already shopping for a GPS tracker when they learned that their son had engaged in some risky driving behavior. For Steve, it was simply a matter of safety and common sense, as good teens are prone to make careless decisions while they grow and adapt to adulthood.
"Dealing with children's safety is very important. A car is a loaded weapon that they have in their hands, and they need to know how to handle it properly…This is your child, and you don't get a second chance to save a life," Steve said. He also noted that the cost would save them money in the long run. He explained, "I look at it as a good insurance policy. If your child has multiple accidents, your insurance rate is going increase a lot more than the monthly cost of the MOTOsafety device."
Today, they rarely need to correct driving behavior, and their son forgets that the device is even in the car. Steve explained that it didn't take long for his son to realize that the GPS device is there to protect him, and if that he drives responsibly, there are not any issues.
"This is a tool that 100% without a doubt changes driving habits," Steve said.
Steve offered some advice for parents who are getting ready to use MOTOsafety with their teen.
Explain that MOTOsafety isn't a Punishment
Steve took time to explain that this action was not a punishment, but a way to protect his son and teach him responsibility. This was part of his job as a parent to help his son make better decisions. Steve acknowledged that he did not always make safe decisions as a teen, and if GPS trackers existed at the time, his parents would have used one. He reminded his son, "You do what you're supposed to do, and there is no issue. You don't know it's there."
Set Up the Device Together
One of the key factors to the success of this family's experience was the involvement of Steve's son in setting up the vehicle tracker. Once the device was plugged in, the entire family got into the car (Mom included), and they learned together what kinds of actions it took to trigger each alert (harsh braking, rapid acceleration, and speeding). This way, the boundaries were clearly set. Steve liked that his whole family had the same understanding of how much force was required to set off the MOTOsafety alerts (such as "rapid acceleration"). Therefore, Steve knew how his son was driving every time he received an alert and could speak with his son about this behavior and what that meant about being a responsible driver.
Let Your Teen Receive Alerts
From the beginning of their MOTOsafety experience, Steve's family treated the coaching process as a partnership. All alerts were set to notify both the parents and the teen. This way, the alerts served as a way to coach their son instead of reprimand him. He knew immediately if he was driving too fast that his parents received the same alert, and he learned quickly how to adjust his driving. Report cards were also a "family event." Steve's son received a daily driving report card in his email, and the whole family would review them together. He started out with C's and D's, but now he gets consistent A's because he's learned how to be a responsible driver.
Ongoing Benefits
Although Steve rarely has to correct a driving mistake now that his son is a better driver, he still finds MOTOsafety to be useful. For example, one night his son took a wrong turn on the way to an event. He called home because he was having trouble finding his way back to the correct street. It only took Steve a minute to find him with the MOTOsafety mobile application and guide him back to the correct street. MOTOsafety's mobile app also keeps Steve from calling his son on his cell phone when he should be concentrating on the road because it's easy to pull up the vehicle's location.
"He is busy with baseball and school, and we just want to know where his is. We might just want to know when to start dinner, and I don't want to call while he is driving," Steve said.
Steve has also found that it is easy to use MOTOsafety when your teen used multiple family vehicles. He explained, "The device can be moved easily from vehicle to vehicle."
Overall, Steve's family has found MOTOsafety to be an essential element to teen driver training. "My daughter will have this in her car when she is driving," he said.
MOTOsafey can provide a positive learning atmosphere for your teen. Work together as a family as you talk with your teen and give them the tools to learn responsibility. You can have peace of mind knowing that they are making safe driving habits.
---
Installs in seconds
Rates driver performance
Monitors safe driving behaviors
Shows location in real time
Generates alerts for speeding and more
Signals unauthorized usage
Details & Pricing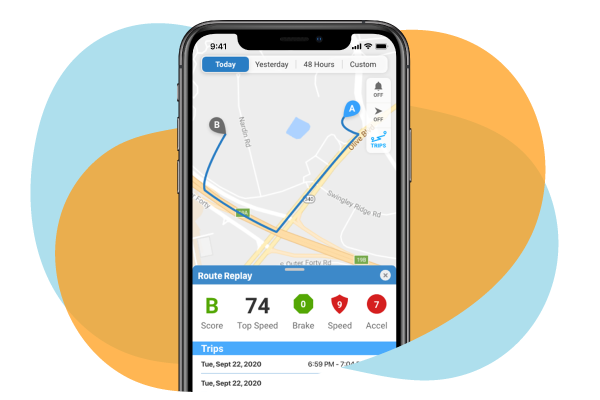 Next Post
March 15, 2016
Is your teen afraid to start driving? They are not alone. In fact, many teens are choosing to delay getting their driver's license. This might make…
Previous Post
February 2, 2016
Michelle and her son were excited for his Texas driving skills exam. He had practiced diligently and was ready to go. However, when they arrived at…