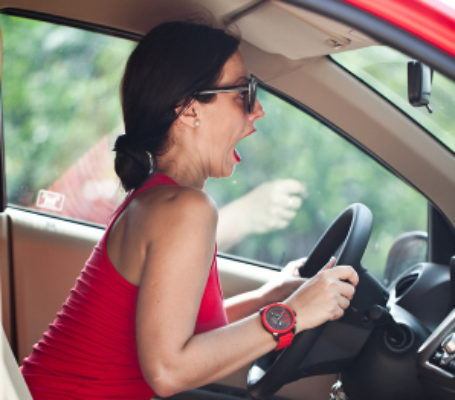 By MOTOsafety / Posted March 15, 2016
Scared to Drive: Should Your Teen Wait?
Is your teen afraid to start driving? They are not alone. In fact, many teens are choosing to delay getting their driver's license. This might make sense at first, as you don't want a nervous young driver behind the wheel. But what if your teen is still nervous at 18, when they have less time for gradual, supervised training with a parent or other experienced driving coach? This is even more concerning when you consider that an 18-year-old is more likely to start driving on a daily basis right away, sometimes during peak traffic times.
Skipping Steps in the Graduated Driver's License Program
The purpose of the graduated driver's license program is to help teens gain experience slowly, with appropriate boundaries, so they are ready for an unrestricted license at 18. This was the concern of the AAA Foundation in 2013 when they decided to conduct a study on the reasons teens choose to wait.
Justin McNaull, AAA's Director of State Relations and teen driver issue expert, explained, "For a range of reasons, young adults increasingly are getting licensed without the benefit of parental supervision, extensive practice and gaining experience under less risky conditions that are the hallmark of a safety-focused licensing system."
Their research revealed a significant reduction in the percentage of teens who are licensed before they turn 18, which was at two-thirds just two decades ago. The study concluded, "Most young people do not obtain a driver's license as soon as they are eligible to do so; fewer than half are licensed within one year of reaching their state's minimum age for licensure, and barely more than half are licensed before they turn 18 years old."
Why Teens Wait
Teens gave various reasons for the delay, including cost, not having a car, and not really needing a car because of public transportation or rides from parents and friends. However, 34 percent of the teens that did not have a license before 18 said that they were nervous.
"My daughter has anxiety about driving and may wait until 18. I'm not sure," said Michele. Her daughter is old enough to have a driver's permit, but so far has decided not to take the written test. Michele notes that teen fears are not unfounded. She continues, "I didn't get my license until I was 18. I was already nervous about driving, and I had friends who died in different car accidents. I really didn't want to."
The risk of accidents is real. According to Safe Kids Worldwide, the number one killer of teens is motor vehicle crashes. Their May 2014 study, Teens in Cars, reports that over 2500 teenagers die each year in car accidents. However, the same study had this conclusion about how public policy can save teen lives: "The most effective approach is adopting and strengthening the system which eases young drivers into full driving privileges, most often in three phases. These are called 'graduated driver's license' (GDL) systems."
Benefits to Starting Early
When the AAA Foundation surveyed teens, 45 percent of those who didn't have their license said that they could get around without one. This is often true – and it is also why the teen years are a great time to learn to drive. With no pressure to get on the road alone, teens are free to learn slowly and get comfortable with each step before moving on. They can spend an entire month driving 5 miles per hour in a parking lot while you encourage them. Driving can be limited to familiar neighborhood streets until they master important skills. No one is expecting them to journey to a college campus or make a daily commute in rush hour. It's the perfect life stage for low-pressure coaching from a parent who loves them.
A coaching tool like MOTOsafety can help you guide an anxious teenager through the training process as you set your own boundaries that can gradually lift to give them more freedom. You can set limited authorized driving hours and driving zones, slowly expanding these privileges as your teen's driving improves. The daily driver report card evaluates your child's driving in a familiar letter-grade format that they can understand. As you practice and review report cards together, your teen can see their grade improve, instilling confidence. You can also reassure your teen that you can always find them quickly when they need help or guide them when they make a wrong turn. With real-time GPS tracking, they are never truly "lost."
Deciding What's Right for Your Teen
As a parent, you do want to be sure that your teen is ready to begin driving before they start training. However there is a difference between lack of maturity and just plain fear. If your teen is anxious about learning to drive, talk with them about their fears and encourage them to make a slow start while you are able to coach them. It might be a bit difficult to get started, but you will both be rewarded later when they can take the road as an confident and experienced adult.
---
Installs in seconds
Rates driver performance
Monitors safe driving behaviors
Shows location in real time
Generates alerts for speeding and more
Signals unauthorized usage
Details & Pricing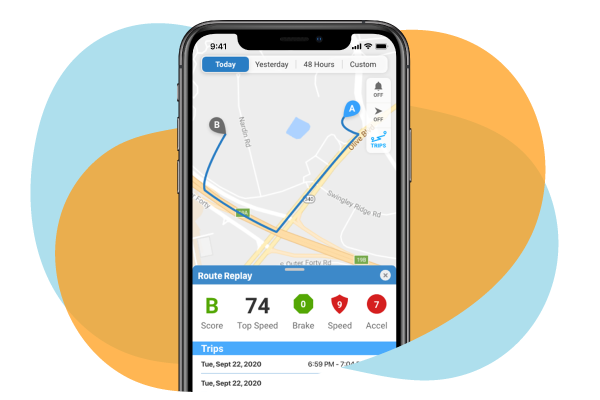 Next Post
April 1, 2016
Does your family have a hard time keeping up with oil changes or other routine service for your vehicles? With MOTOsafety Maintenance Schedules, you…
Previous Post
February 17, 2016
When you coach your teen driver with MOTOsafety, you want them to learn how to evaluate and correct their own driving habits. If you take certain…