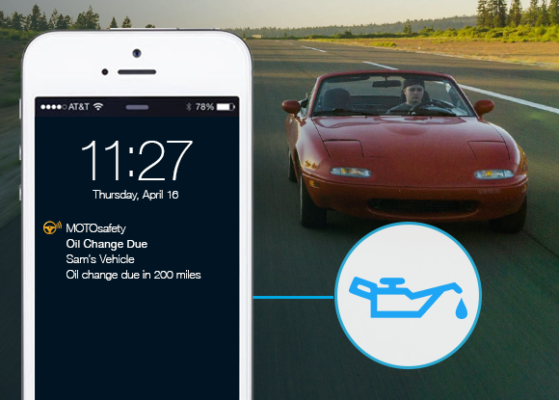 By Jana Rhodes / Posted April 1, 2016
Keep Your Car Running Safely With MOTOsafety Maintenance Schedules
Does your family have a hard time keeping up with oil changes or other routine service for your vehicles? With MOTOsafety Maintenance Schedules, you can stay-up-to date on service, teach teens responsible habits, and help aging parents with important tasks and records.
First, you can enter all regular service needs for your vehicle in one place. MOTOsafety will also recommend service based on mileage for oil and air filter changes, tire rotation, and other preventative maintenance. Once you have a maintenance schedule entered, you can choose to get reminders when service is due by email, text, or push notification on our mobile app. When service is completed, you can enter the date, notes, and even the cost of service.
Teach your teen how to take care of their car.
Maintenance Schedules can be used to teach teens about regular care of their vehicle. Involve your teen when setting the schedule so that they understand what kind of service a care needs to be well-maintained. Make sure that they will receive reminders about each service scheduled. When a reminder is generated, allow them to complete service with your guidance and record the notes and expense in MOTOsafety.
Remind your college student about important service dates.
Do you have a young adult away at college with a family vehicle? Between papers, midterms, and campus activities, it can be easy to let regular car maintenance slip. With Maintenance Schedules, you can send your college student automated reminders to keep their vehicle running safely to and from campus. You can have peace of mind as they travel home and back to school, knowing that their car has been kept in good condition.
Help an aging parent keep their vehicle maintained.
When you are taking care of an aging parent, you will often have an overwhelming list of tasks they need help with. MOTOsafety Maintenance Reminders take one of those tasks off of your plate so that you have one less responsibility to worry about. Help them keep their vehicle in top condition to eliminate costly repairs.
Keep detailed records.
MOTOsafety Maintenance Schedules help with more than just reminders of service due. This feature also keeps accurate records of service and cost of repairs. You can even export the data to excel for easier review. See exactly what work has been done on the car and what the total cost of maintenance was.
---
Installs in seconds
Rates driver performance
Monitors safe driving behaviors
Shows location in real time
Generates alerts for speeding and more
Signals unauthorized usage
Details & Pricing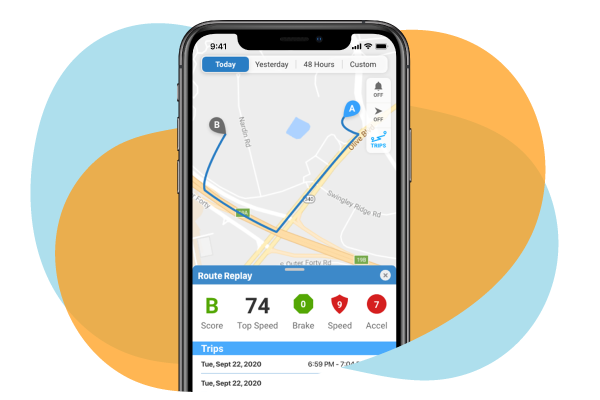 Next Post
April 15, 2016
An ounce of preparation, as Ben Franklin so wisely noted, truly is worth a pound of cure. This fundamental idea is never more important than when it…
Previous Post
March 15, 2016
Is your teen afraid to start driving? They are not alone. In fact, many teens are choosing to delay getting their driver's license. This might make…