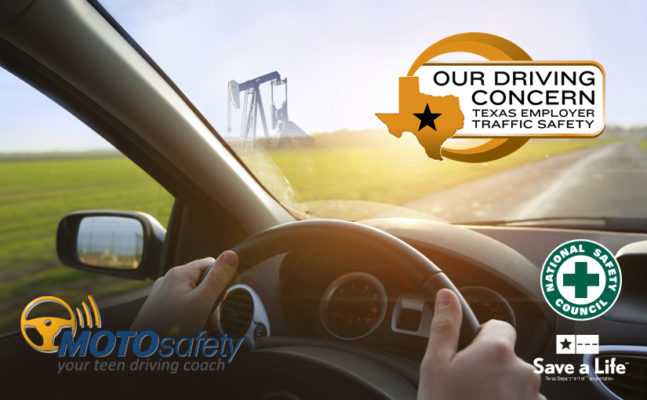 By Lisa Robinson / Posted July 1, 2016
Our Traffic Safety Message Carries With It Far-Reaching Implications
For the last 15½ years, there has been at least one traffic fatality on roads in Texas every single day. Texas leads the nation in car crashes and in drunk driver deaths. Texas has the highest rate of teen driver deaths and the highest number of wrong-way driver crashes.
In Texas, 125 teen drivers between the ages of 16-19 were killed in crashes in 2014, according to TxDOT. Another 86 teen passengers in the same age group were killed. The Drive it Home and Alive at 25 programs tackle the issues that put teen drivers at risk, including inexperience, distractions, passengers, speeding and impaired driving. In a sense, our work at Our Driving Concern is no different. I tell anyone who will listen that being proactive decreases potential problems and costs – and not just of the monetary variety.
From a narrow viewpoint, Our Driving Concern can be looked at as a program that exists for the sole purpose of assisting Texas employers in promoting safe driving behaviors.
In 2008, the program was created as a landmark initiative of the National Safety Council and funded, in part, through a grant from the Texas Department of Transportation. The two recognized an opportunity to help Texans reverse a disturbing roadway safety trend.
Our Driving Concern provides information and resources to assist employers as they start down this new road or update existing traffic safety programs. We offer free tools addressing topics ranging from aggressive driving and distracted driving to impaired driving and passenger restraint usage. We talk about using these tools in a variety of ways.
In a broader sense, we are impacting the parents of teen drivers, school teachers and administrators, a much larger audience. Often, workplace behaviors are mimicked at home. Moms and Dads who drive to-and-from work regularly stop to pick up or drop off children.
They learn early on little eyes are watching their every movement. Not surprisingly, research shows when adults buckle up, kids follow suit.
Whether he is on or off the job, Vincent Powell embraces that type of personal responsibility and serves as an example of the reach of Our Driving Concern. He works as a Farmers Insurance agent in Austin. He uses Our Driving Concern resources to educate clients and save them money on premiums.
He uses many of the same resources when he sets up shop in his community in an effort to improve the quality of life experience shared by all those around him. Powell's booth at the Ralph Pfluger Elementary School PTA safety fair in Buda was adorned with colorful Our Driving Concern traffic safety posters. One of his tables was packed with stickers and pamphlets, free handouts provided by TxDOT and the National Safety Council.
Another featured Farmers information and promotional items, including fingerprinting and DNA kits.
"Helping people is in my nature, and I feel that providing safety information and insurance products are two very good ways to help people," Powell said. "Children have a good degree of influence over their parents' decisions and behaviors, so educating children about the dangers of distracted driving hopefully will have a lasting impact."
In doing his work, Powell is also doing our work, sharing Our Driving Concern. We are proud to call him a partner. We also work in partnership with Drive it Home and Alive at 25 – two driver safety initiatives run by NSC. Through the Drive it Home program, parents can find solutions to the #1 killer of teens – car crashes. Alive at 25 aims to reduce teen driver collisions, injuries and fatalities through interactive courses for teens and their parents.
At a young age, we are told an ounce of prevention is worth a pound of cure. Sometimes, it just takes a while for that message to register.
Lisa Robinson, CFLE, is the National Safety Council manager of the Our Driving Concern Texas Employer Traffic Safety Program. Contact her by phone (512) 466-7383 or email Lisa Robinson.
---
Installs in seconds
Rates driver performance
Monitors safe driving behaviors
Shows location in real time
Generates alerts for speeding and more
Signals unauthorized usage
Details & Pricing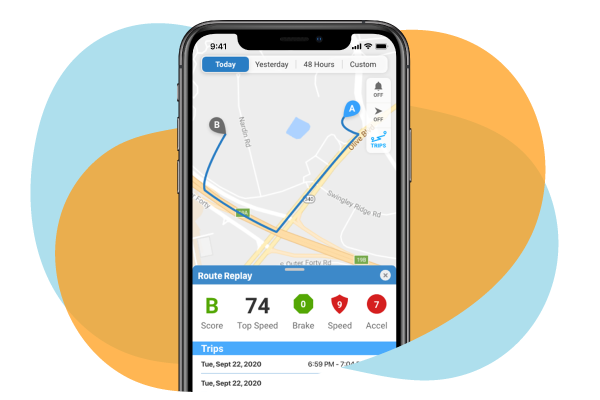 Next Post
July 13, 2016
Does your teen know how to maintain their tires? Driver's Education programs offer great preparation and training for teen drivers. However, the…
Previous Post
June 14, 2016
Once your teen starts driving on their own, it can be hard to strike a balance between hovering and protecting. Although MOTOsafety allows you to…