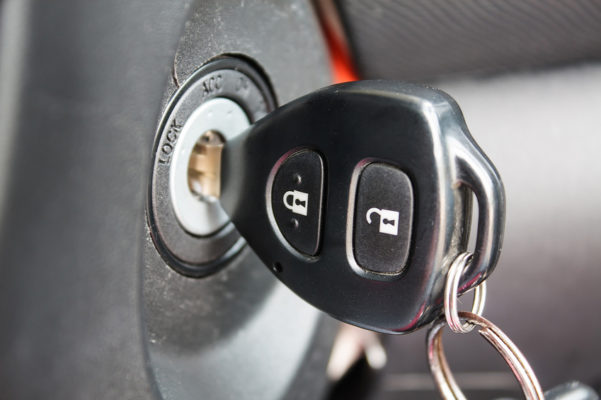 By Jana Rhodes / Posted October 1, 2014
Welcome to the MOTOsafety Safe Driving Blog!
Welcome to the MOTOsafety Safe Driving Blog! On behalf of everyone on the MOTOsafety team, I would like to personally thank you for visiting our site, and most importantly, for your efforts in promoting safe driving. The goal of this blog is to allow us to share more information, tips, and experiences to continue raising awareness of the importance of safe driving, and provide you even more tools to effectively coach your teen driver (and maybe even yourself) into better and safer driving practices.
To kick off our blog, I'd like to share a bit of background on how the MOTOsafety product got its start:
Several years ago, our company began by providing GPS tracking and support services for commercial fleets. We developed an exceptional product that allowed businesses to effectively keep track of their team and valuable assets on the road, helped improve the safety of their employees and other drivers, reduced fuel costs, and much more. As we saw success with these products, we began talking about the idea of MOTOsafety for home use with some of our customers who were parents to new and soon-to-be teenage drivers.
I'd like you to note – most of us here at MOTOsafety are parents, too. I, myself, am the father of four children – all of whom are now in various stages of young adulthood. I know the stress and worry you feel as a parent the first time you hand the keys to a new driver. Even though I had spent countless hours driving with them and getting them extra driving instruction, at some point, they had to be on their own. And even though I had confidence in all of my children, I couldn't help but feel some amount of anxiety each and every time I watched them pull out of the driveway. So evolving our technology from business use to helping safeguard and teach our kids… absolutely – it was a must-do! In our eyes, using the MOTOsafety program was the next best thing to being there in the car with them, while still allowing them their independence.
We developed the MOTOsafety Teen Driving Coach in partnership with a former police officer and driving school owner and an advisory board of parents. We were able to take advantage of state-of-the-art GPS technology that allowed us to measure unsafe driving practices such as speeding, harsh braking, and rapid acceleration. Using this data, our development team fine-tuned algorithms to create a daily driver "report card" that parents could review with their teens. We also added a host of features including customizable "Geofences," and the ability to set approved hours of usage. You can also opt to receive real-time alerts (via text and/or email) based on the criteria you specify.
Today, MOTOsafety is the largest and most trusted GPS teen-driving product available. We've assisted thousands of parents and teens to become better, safer drivers. Our passion for safety is reflected in our customer reviews on Amazon, Shopper Approved, and more.
Here are just a couple of examples*:
Phyllis had this to say about using MOTOsafety when her teen son began to drive:
"This device is amazing. I was a nervous mom of a new teen driver and now we can TOGETHER, monitor his driving activity. I have a greater peace of mind when he is out on the road and the feedback from the device and daily report card are allowing him to become a better/safer driver. Thank you so much!"
And we just received this review from John, about his experience with his daughter:
"BEST THING EVER!!!!! This has given me such an ease with letting her drive the car. It gives us an opportunity to discuss what is going on. No longer can she just say when asked, How was the drive- 'just fine" because now I know!"
MOTOsafety isn't about invading your teen's privacy or looking over his or her shoulder. It's a product aimed at giving parents a better way to coach their teens to become safer drivers. And hopefully, as parents, MOTOsafety will give YOU a little more peace of mind whenever you hand over those keys!
Thank you again for your commitment to safety on our roadways – for your children and ours, and for the countless individuals with whom they will cross paths, each and every time they step behind the wheel. Let's work together to help our loved ones reach their destinations safely.
Dave Barford
President, CEO & Dad
* For more great stories on how MOTOsafety is helping families, please visit our Reviews page and follow us on Facebook and our other social media sites! (Links to all of our social media sites can be found at the top of the page.)
---
Installs in seconds
Rates driver performance
Monitors safe driving behaviors
Shows location in real time
Generates alerts for speeding and more
Signals unauthorized usage
Details & Pricing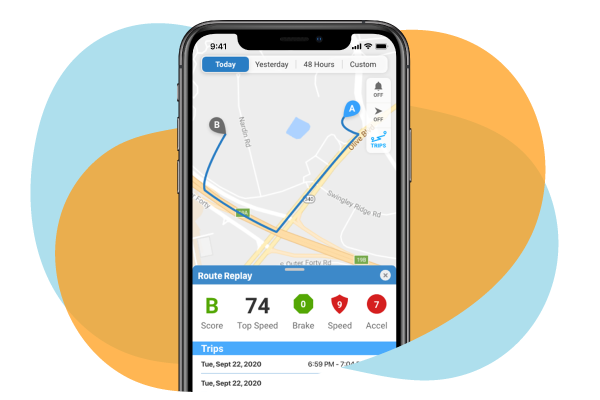 Next Post
October 19, 2014
Shining the Spotlight on the Dangers Teen Drivers Face, and How You Can Help. The terrible truth – motor vehicle crashes are the leading cause of…